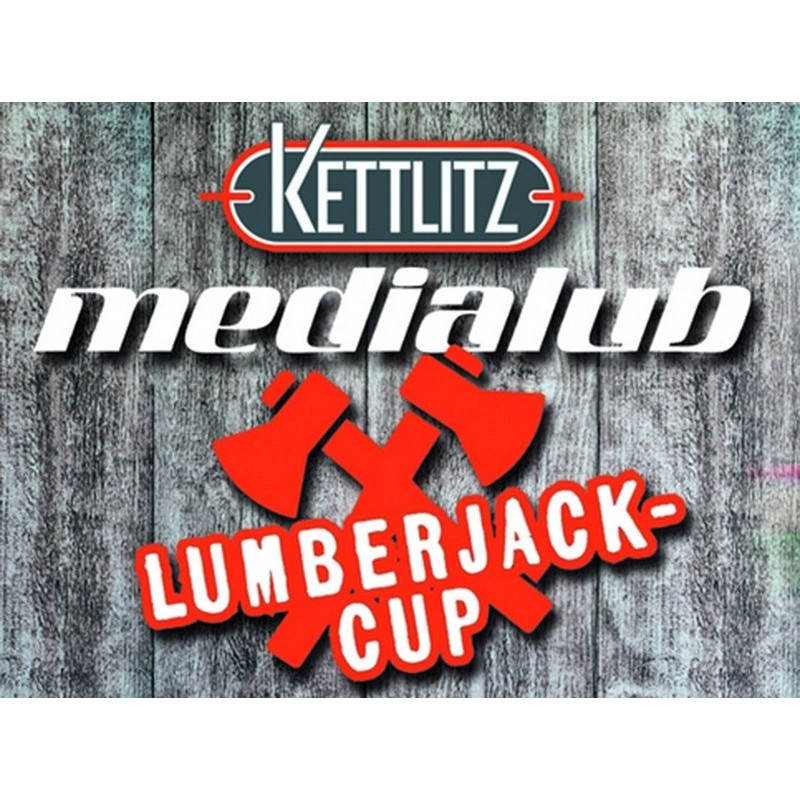  
EAL Saw Chains Fluid (water based) Medialub 3000K, winterproof
Year-round use also in winter use down to approx. -18 ° C "saw chain oil". Medialub 3000 K water-based high-performance chain lubricant for chainsaws. VERY GOOD rated by KWF + Blauer Engel
Medialub 3000 K was awarded with the "Blue Angel" according to RAL-UZ 178 and the usability was tested by the KWF (Kuratorium für Waldarbeit und Forsttechnik e. V.) and rated very good.
Medialub 3000K must not be mixed with synthetic or mineral oils, but also not with vegetable oil-based lubricants. Mixing causes technical malfunctions!
When changing the product from a mineral oil or vegetable oil based lubricant to Medialub 3000K for the first time, the cleaning recommendations for the tank of the electric and battery saw must be observed!
Dilution with water is not recommended!
Wood containing tannic acid (e.g. oak) may discolour optically. This discoloration has no effect on the lubricating properties of the product!
In order to avoid corrosion, it is recommended not to put on the chain guard immediately after completion of the work. This can cause the water on the sword and chain to evaporate. Alternatively, the sword guard can be provided with some holes to allow the water to evaporate. The chain guard must be fitted to transport the chainsaw.
In contrast to commercially available chainsaws with combustion engine, the temperature in the lubricant tank of a battery and electric saw hardly increases. As a result, the viscosity of conventional lubricants increases sharply as the temperature drops, and the lubricating performance on the chain and sword decreases.
Although Medialub 3000 K is based on water, it meets the high requirements for cold behaviour in the lubricant sector. Medialub 3000 K remains liquid even at -15 °C. In addition, Medialub 3000 K initially becomes thinner at temperatures between -10°C and 15°C, analogous to conventional lubricants. At a certain temperature, however, the viscosity of Medialub 3000 K increases again to a maximum (see diagram). This prevents premature loss of lubricant on the chain, especially at high rotational speeds and temperatures, and also facilitates handling of the lubricant at lower outside temperatures. Even at higher temperatures Medialub 3000 K still shows a practicable viscosity.
- Medialub 3000 K is particularly environmentally friendly. The main component of the product is water and therefore only a minimum of so-called foreign matter is discharged during loss lubrication. Medialub 3000 K therefore not only protects the environment, but also the resources of our world.
- All raw materials used to manufacture the product are environmentally friendly because they are biodegradable.
- The intelligent viscosity behaviour leads to excellent lubricating properties with improved handling.
- Impurities on the chain as well as on the sword, but also on the clothes, are easily washable with water.
- Even after ageing for 1000 hours at 80 °C, no signs of resinification in the conventional sense could be observed.
- Even after a longer service life of the chainsaw, no increased corrosion of the chain or other metal parts could be observed when using Medialub 3000 K. The chain was not damaged by the use of Medialub 3000 K. The chain was not damaged by the corrosion.