My Products
0
Sorry!
No data found. Add products to shortlist first.
Last Seen
1
Recommendation
14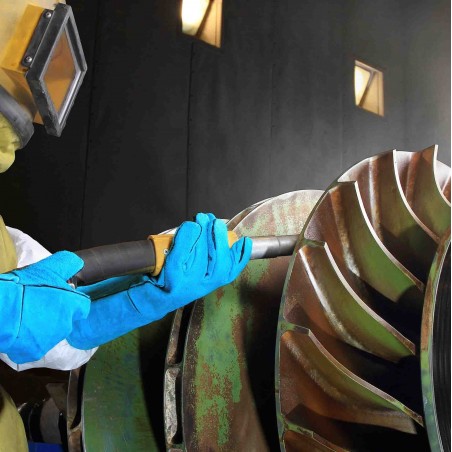  
AntiCorr 846 K - 18
VAT included
usual 10 workingdays or availability
AntiCorr 846 K - 18 forms a clear yellowish, dry-firm film. Especially suitable for protection of e.g. Parts, tools, spare parts, machinery, export preservation, indoor and outdoor storage, as well as for packaged goods. Suitable as wood lubricant.
AntiCorr 846 K-18 is based on de-aromatized and paraffinic mineral oils with specially selected anti-corrosive additives and waxes.
Forms a milky frosted wax surface that has water and moisture repellency properties and good hand sweat neutralization
AntiCorr 846 K-18 forms an optimum protective layer against, condensation, corrosion and other environmental influences such. B. against acid rain, exhaust gases, vapors, etc.
Easy to apply and remove. Also available as spray for immediate and outdoor use for re-preservation.
Dry film thickness (μ): approx. 30-50
AntiCorr 846 K-18 is used for temporary protection of tools, semi-finished products, profiles, molded parts, machines, device housings, steel components and much more. Also suitable as a lubricant in wood processing.