My Products
0
Sorry!
No data found. Add products to shortlist first.
Last Seen
1
Recommendation
26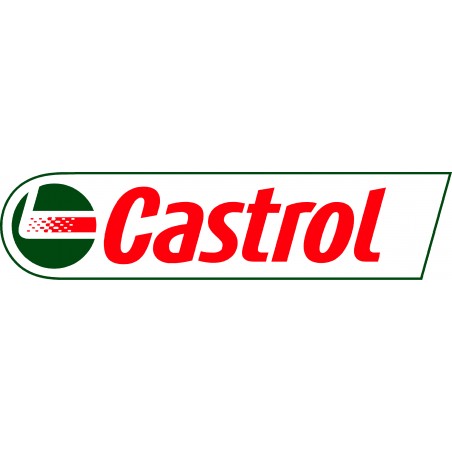  
Biobar 46 + 68
VAT included
usual 10 workingdays or availability
Castrol BioBar is a range of environmentally acceptable hydraulic fluids which can replace conventional mineral oils in hydraulic equipment where leakage or spillage may result in escape into the marine environment.  Hydraulic systems are extensively used for power transmission on board ship. Cranes, winches, windlasses and life boat davits are often located where leakage or spillage can escape into the marine environment. The extensive use of flexible hoses, which are susceptible to mechanical damage through abrasion or fatigue, can increase the risk of leakage which can lead to a rapid loss of fluid if there are high operating pressures and high flow rates. 
Hydraulic systems and hydrostatic transmissions fluids where there is a perceived risk of spills and leaks
We (Castrol) understand how important it is for hydraulic systems to operate efficiently with limited downtime, even for maintenance.
BioBar exceeds the requirements of the Eaton-Vickers 35VQ25 Pump Test, so you can rely on it – alongside support from Castrol's Liquid Engineers – to extend the life of your gear pumps, vane pumps, radial piston and axial piston pumps and motors, compared to conventional mineral based oils. As BioBar is developed using the same elastomers as mineral oils changeover from existing systems is easy.
With its high viscosity index and low pour point, BioBar allows start-up at low temperatures. It provides thicker lubricating film which offers excellent component protection at high temperatures.
Castrol BioBar is recommended for hydraulic systems and hydrostatic transmissions which incorporate gear pumps, vane pumps, radial piston or axial piston pumps and motors and where there is a perceived risk of egress into the environment in the event of spillage or leakage.
Advantages
Reduced environmental impact when compared to conventional lubricants – demonstrable benefits in the following key environmental performance criteria:
-Superior biodegradation
-Significantly reduced bioaccumulation* and toxicity
-Enhanced renewability
High levels of protection given to pump and motor components, which can contribute to a high level of reliability:
-Minimal wear of ring and vane in Vickers PM 104C pump test
-Minimal wear of ring and vane in Eaton-Vickers 35VQ25 pump test
Castrol BioBar hydraulic fluids have been tested and registered according to OSPAR (Oslo and Paris Convention for the Protection of the Marine Environment of the North-East Atlantic) requirements and therefore meet the definition of an Environmentally Acceptable Lubricant (EAL) under the US Vessel General Permit for Discharges Incidental to the Normal Operation of Vessels (VGP) 2013.