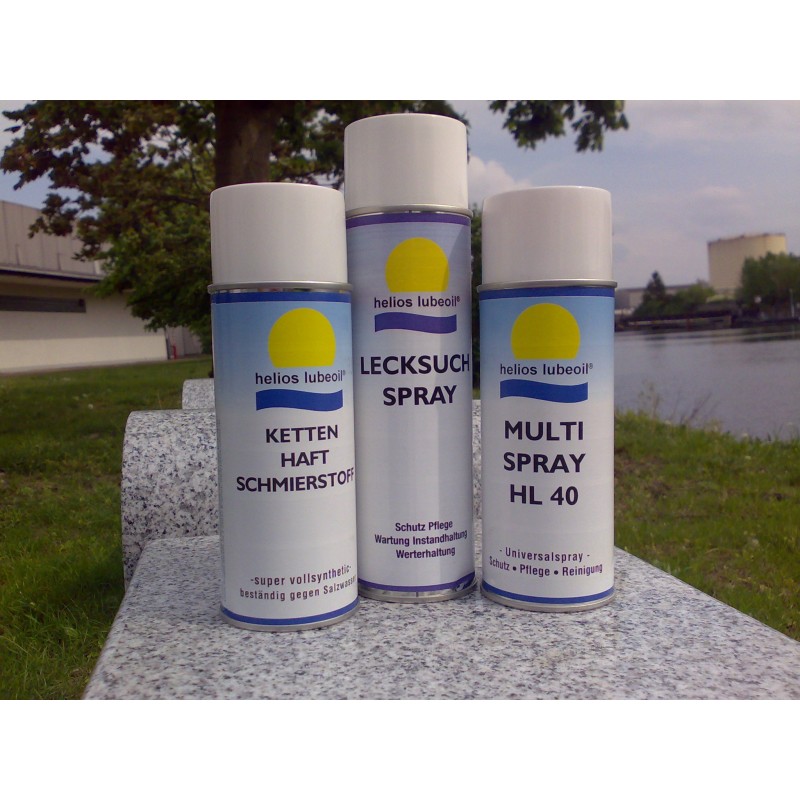  
helios metal-metal + chain lubricant, seawater resistant
for metal - metal pairing. Synthetic, light-colored lubricant, low dust adhesion, low centrifuging, seawater resistant. Can be used in bearings, chains and wires which depend on the internal lubrication. When applied creep.
- about 60% of all chain defects resulting from improper lubrication. Thus it comes to fretting corrosion, twisted pins, stiff joints and to reduce noise and pitting. This is always the case when the applied lubrication product adheres only externally, but has not penetrated to the chain links. This phenomenon occurs when non-flowable products are used for lubrication. New lubricant can not controlled pressure- and only leads to additional stiffening. This prevents helios adhesive chain lubricant.
- Fully synthetic, transparent adhesive chain fat with high capillarity
- Good adhesion, suitable for high-speed chain and wire rope constructions, no drip loss
- Penetrates chains and cables from the inside out
- Ensures long-term lubrication
- O-ring neutral, dust and dirt repellent
- Sea water resistant
- Application temperature range -20 ° C to + 180 ° C

For industry, shipyard, ship, craft, wood works, and repair ... lubricant in the timber industry
On motor vehicles, motorcycles, mopeds, boats, ships, pleasure boats, machinery, industrial chains, chain inner bearings, bicycle, wood, forestry, sawmills etc.