My Products
0
Sorry!
No data found. Add products to shortlist first.
Last Seen
1
Recommendation
7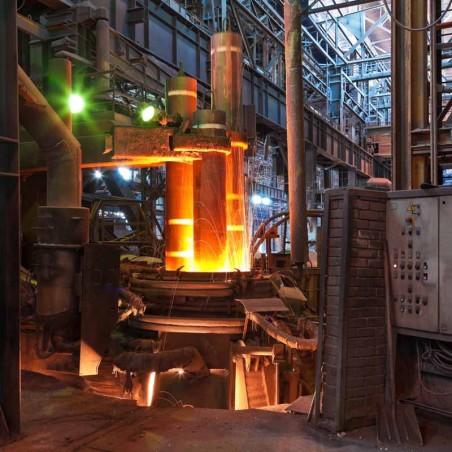  
Quintolubric 865-46 + 865-68 EAL
VAT included
Order with delivery time - in production schedual
Factory Mutual approved high-quality synthetic polyol ester hydraulic fluid. Houghton formulated this chemically and thermally stable fluid for long life and dependable performance in areas where a fire-resistant hydraulic fluid is required.
FM Approvals Class: 6930 Approval Identification: 3049273
Fluid cleanliness, ISO 4406 19/16/11 max.
The products are fully compatible with each other and can be mixed at all ratios.
QUINTOLUBRIC® 865-46 = past Cosmolubric HF-122
QUINTOLUBRIC® 865-68 = past COSMOLUBRIC HF-130
Besides having good thermal stability, Cosmolubric HF-122 exhibits excellent temperature/viscosity relationship or viscosity index. The product contains an additive package that is field-tested for performance, corrosion protection, metal passivation, hydrolytic stability and oxidation inhibition.
The United States Department of Agriculture evaluated Cosmolubric HF-122 and granted the fluid BioPreferred status.
Cosmolubric HF-122 is USDA H-2 approved and is acceptable as a lubricant where there is no possibility of food contact in and around food processing areas.
COSMOLUBRIC HF-130 is characterized by natural thermal stability, good viscosity/temperature relationship and effective lubrication characteristics.  Further, a formulation determined by research and confirmed by field service, to yield the best performance by the selective supplementation of additives to enhance performance traits in the important areas of corrosion protection, metal passivation, oxidative inhibition and hydrolytic stability. 
COSMOLUBRIC HF-130 is a versatile product with numerous functional advantages including high temperature operational capabilities due to significant autogenous ignition temperature values, high boiling, flash and fire points.  However, it is pertinent and worthy of note that a hydraulic fluid's high temperature properties, as compared to petroleum products, are not necessarily a true measure of the material's fire resistance or capacity to resist ignition.  Where ignition sources are in close proximity to hydraulically operated equipment, the protection to life and property can best be insured by the use of "Houghto-Safe Fire Resistant Fluids", which have served all forms of hazardous applications in both the industrial and military arena for in excess of three decades. 
COSMOLUBRIC HF-130 is approved by Factory Mutual as a less hazardous hydraulic fluid.
SEAL AND PACKING INFORMATION 
COSMOLUBRIC HF-130 is compatible with the majority of commonly used elastomers.  Compatible materials are best used for moving or dynamic seal applications, while for static sealing they are preferred but not essential when converting to COSMOLUBRIC HF-130 from other fluids.  Buna N, (Nitrile) Viton, Teflon, Silicone are preferred, while Butyl, Ethylene Propylene and Neoprene should be considered as marginal.