My Products
0
Sorry!
No data found. Add products to shortlist first.
Last Seen
1
Recommendation
11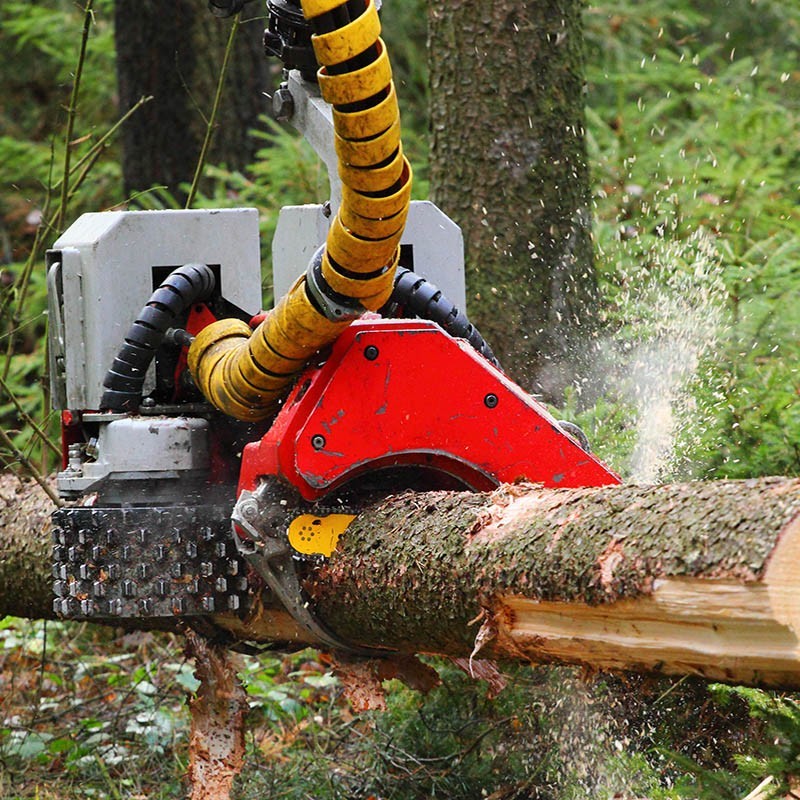  
Harvester high performance saw Fluid medialub 4000
Saw chain adhesive oil based on vegetable oils, free of synthetic and mineral oil, which is specially designed for use in high-performance saws on harvester heads.
Viscosities at 4040°C mm2/s: 100, 150, 220
Colour: transparent greenish (opaque)
Medialub 4000 series meets the criteria for the "Blue Angel" eco-label (RAL-UZ 178). At the KWF (Kuratorium für Waldarbeit und Forsttechnik e. V.), the suitability of the oil for use under professional conditions in forest work was proven. For the award of the eco-labels, the proportion of renewable raw materials was determined, which according to DIN CEN/TS 16137 (DIN SPEC 91236) is approx. 95 %. All components of Medialub 4000 series have a low (eco-) toxicological hazard potential. Medialub 4000 series contributes to the reduction of environmental pollution and effectively reduces negative effects on flora and fauna. Medialub 4000 series is not water soluble. Medialub 4000 series has also been included in the database of the FNR (Fachagentur Nachwachsende Rohstoffe e.V., see https://datenbank.fnr.de/produkte/bioschmierstoffe/). 
Keep out of the reach of children Unused quantities should not be discharged into drains, watercourses or soil Product residues should be disposed of at municipal collection points. Only empty containers should be returned to the GVÖ Recycling System for recycling.