My Products
0
Sorry!
No data found. Add products to shortlist first.
Last Seen
1
Recommendation
14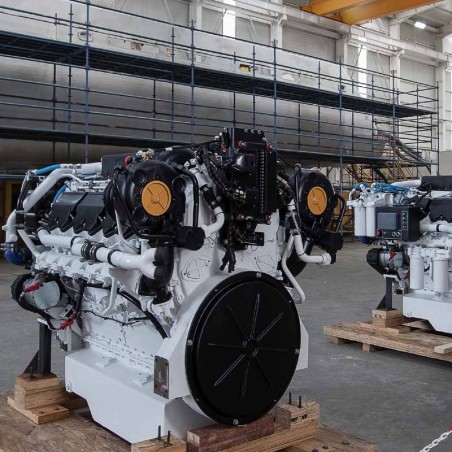  
Glysacorr G93 green (G 93-94)
VAT included
usual 10 workingdays or availability
Glysacorr G 93 - 94 is an inhibitor concentrate which is added to the cooling water of internal combustion engines, if frost protection is not necessary. It is particularly suitable for use in large engines such as in trucks and ships.
In an application concentration of 10 Vol .-%, it gives the cooling water excellent corrosion and cavitation protection properties for all metals used in engine and alloys such as aluminum, iron and non-ferrous metals.
Permanent approval for e.g. MAN, MTU, Deutz and many others. No known restrictions.
For mixing of coolant must clean, not overly hard water used. Not suitable mine water, sea water, brackish water, brine and industrial effluent. The analysis of the water should not exceed the following limits: Water hardness: 0-20 ° GdH (0-3.6 mmol / l) chloride content: max. 100 ppm sulfate content: max. 100 ppm is exceeded, then it prepare the analysis of the water, the permissible limit values in a suitable manner, for example, by mixing with pure, distilled or demineralized or deionized (DI) water. Excessive chloride or sulphate levels can be corrected reduced in this way.
GLYSACORR® G93® green (Glysacorr® G 93-94)