My Products
0
Sorry!
No data found. Add products to shortlist first.
Last Seen
1
Recommendation
10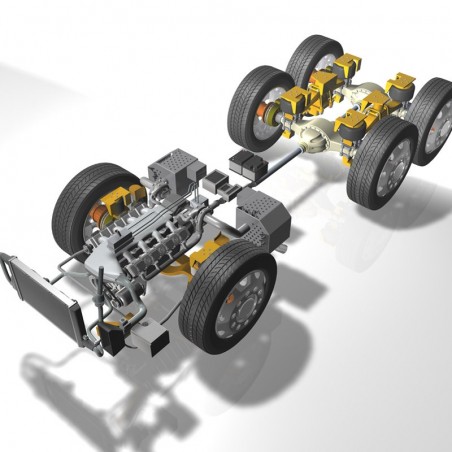  
Gearoil Universal 80W-90 GL4 GL5
VAT included
usual 10 workingdays or availability
Helios Transmission Oil Universal 80W-90 is a thermally stable lubricant for transmissions in light and heavy commercial vehicles for universal or hypoid-toothed axle or manual transmissions.
• Multi - range gear oil - multi - purpose oil PKW and truck
• Use in intermediate, secondary, transfer units in motor vehicles or work machines
• For road applications and non-road applications requiring lubrication, such as final drives with hypoid splines or synchronized or non-synchronized manual transmissions, which meet one of the following specifications:
API GL-4/5, MT-1
MAN M 3343
MIL-PRF-2015E
Scania STO 1: 0
MB 235.0
ZF TE-ML 02B, 05A, 07A, 12E, 16B, 16C, 16D, 17B, 19B, 21A
SAE J2360
Mack GO-J
MAN 341 E2
Volvo 97310
• Not recommended for automatic transmissions, LS (limited slip), and blocking differentials