My Products
0
Sorry!
No data found. Add products to shortlist first.
Last Seen
1
Recommendation
12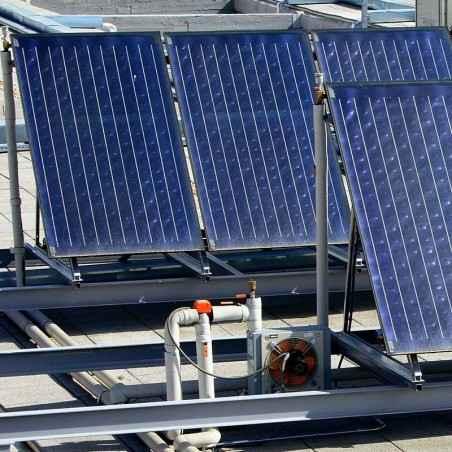  
Solar Thermie
VAT included
Order with delivery time - in production schedual
Environmentally friendly heat transfer, anti-freeze and anti-corrosion agent for solar systems. Universally applicable for flat collectors and vacuum tubes. Operating temperature range: -28 °C to +180 ° C
Packaging: pail 25 kg, drum 220 kg, IBC 1,000 kg and bulk road tanker up to 24,000 kg / per truck
Operating temperature range: -28 to +180 ° C
Delivery: Ready to fill
For undiluted use, frost protection value down to - 28 ° C
Free of nitrite, phosphate, amine, borate and silicate
Dilution may only with AQUA DEST. or AQUA DEM. carried out, which has at least one purity according to VDE 0510
Is not a hazardous substance and ADR. A toxic effect is neither from the concentrate nor its dilutions. The product is odorless and dermatologically harmless. An irritant effect that can lead to inflammation of the skin or mucous membranes, is not available.
The contained corrosion inhibitors become fully effective when the concentration is at least 70% by volume; this corresponds to a frost protection up to - 15 degrees Celsius.
Follow product and filling instructions before use, ask for it. For example, Galvanized components should be avoided; do not create any external electrical potential, ventilation devices, overheating should be avoided ...