My Products
0
Sorry!
No data found. Add products to shortlist first.
Last Seen
1
Recommendation
12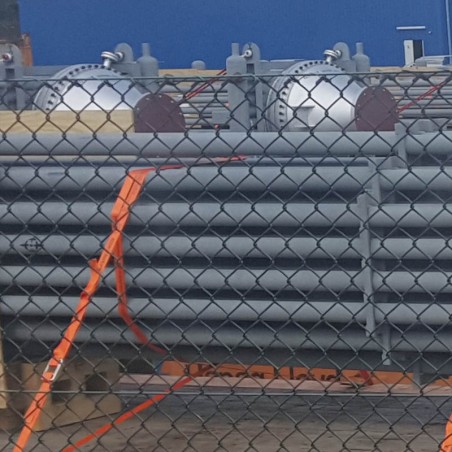  
Mobiltherm 603, 605, 610, 611
VAT included
usual 10 workingdays or availability
Heat transfer oils Mobiltherm 605
Mobiltherm 600 heat transfer oils are high-performance products that have been developed for use in closed heat transfer systems with indirect heating. They are recommended for closed heating and cooling systems for industrial heat transfer in all branches of industry.
Mobiltherm 600 can be used in open and closed systems in which the flow temperature is within the specified limits, which are listed in the following table:

Mobiltherm 603: Closed systems (-15 ° C to 285 ° C), Open systems (-15 ° C to 150 ° C)
Mobiltherm 605: closed systems (-12 ° C to 315 ° C), open systems (-12 ° C to 180 ° C)
Mobiltherm 610: Open systems (-6 ° C to 250 ° C)
Mobiltherm 611: Open systems (-6 ° C to 275 ° C)
Mobiltherm offers good heat transfer efficiency and its operating viscosities also allow safe operation when starting up the system as well as at regular operating temperatures. They are characterized by very good thermodynamic properties, such as B. their specific heat capacity, thermal conductivity and heat transfer coefficient, which enable rapid heat transport. Their resistance to thermal cracking at the operating temperatures recommended for them prevents the lowering of the flash point and the formation of low-boiling substances.
Application advice:
Mobiltherm heat transfer oils should not be mixed with other oils, as this can impair the excellent thermal / oxidative stability, which in turn affects the performance of the product. This makes it very difficult to interpret oil analyzes to determine the oil service life. The service life of the product is shortened at elevated temperatures, as the rate of thermal decomposition increases significantly when temperatures rise above the recommended limits. In well-designed systems, the film temperature should be 15 ° C to 30 ° C above the temperature of the main oil stream. Exceeding these values ​​can shorten the service life of the oil: sludge and coke can build up, which affects the heat transfer coefficient. Like other mineral oils, Mobiltherm heat transfer oils should only be used in systems with pressure circulation. Systems that rely on convection for the circulation of the heat transfer medium do not offer a sufficiently fast flow rate to avoid local overheating and rapid decomposition of the oil. In addition, mineral oils are not recommended for use in open systems where the hot oil is exposed to direct exposure to air. If hot heat transfer oil emerges from leaks by escaping or spraying, it can ignite spontaneously.