My Products
0
Sorry!
No data found. Add products to shortlist first.
Last Seen
1
Recommendation
5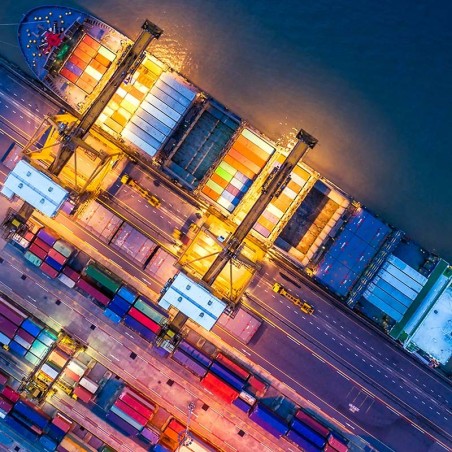  
BIOGEAR XP 68, 100, 150 (EAL)
VAT included
Deliverytime ca 10 working days
BIOGEAR XP is a range of environmentally acceptable, high performance, extreme pressure (EP) gear oils based on fully saturated esters with a high degree of renewability. Designed for use in sensitive marine environments, where there is potential for fluid loss to occur and has a high degree of renewability. Typical applications include thrusters, some CPP designs and deck equipment. 
Operating at temperatures in the range of -25°C to 100°C
2. Miscible with mineral oil and synthetic esters, but in accordance with good practice, it is recommended that the previous mineral oil be fully drained. Compatibility with other oils cannot be guaranteed and we accept no product liability where our EALs have been mixed with another fluid. Where the previous oil has shown significant signs of ageing, a propensity to foam or where carry-over is more than 5%, a flush fill should be considered.
3. The equipment manufacturer's fluid viscosity guidelines should be adhered to. These will normally be available in the equipment manual.
4. Certain systems require the gear oil to perform both a gear and a hydraulic function. In such designs, BIOGEAR XP should be filled via a fine filter, preferably 10-micron nominal pore size, to remove any possible contamination that may occur once the packaging is opened.
5. Any top-up of the system should be with the same grade of BIOGEAR XP. Do not mix with other fluids including other biodegradable fluids. We accept no product liability where our EALs have been mixed with another fluid.
6. Water content should not exceed 1000 ppm (0.1%). Any free water should be separated off on a regular basis. Use of a hygroscopic breather on the equipment to absorb airborne moisture is recommended, particularly in tropical climates.
Sampling Monitoring with helios HLAS
Representative samples (minimum 100 ml) ideally should be sent to Vickers Oils for analysis within one month of sampling date in accordance with the following schedule:
i. On initial running (i.e. within the first 10 operating hours)
ii. At the earlier of one month or 100 operating hours
iii. At the earlier of three months or 300 operating hours
iv. Every three months or 300 operating hours thereafter