My Products
0
Sorry!
No data found. Add products to shortlist first.
Last Seen
1
Recommendation
30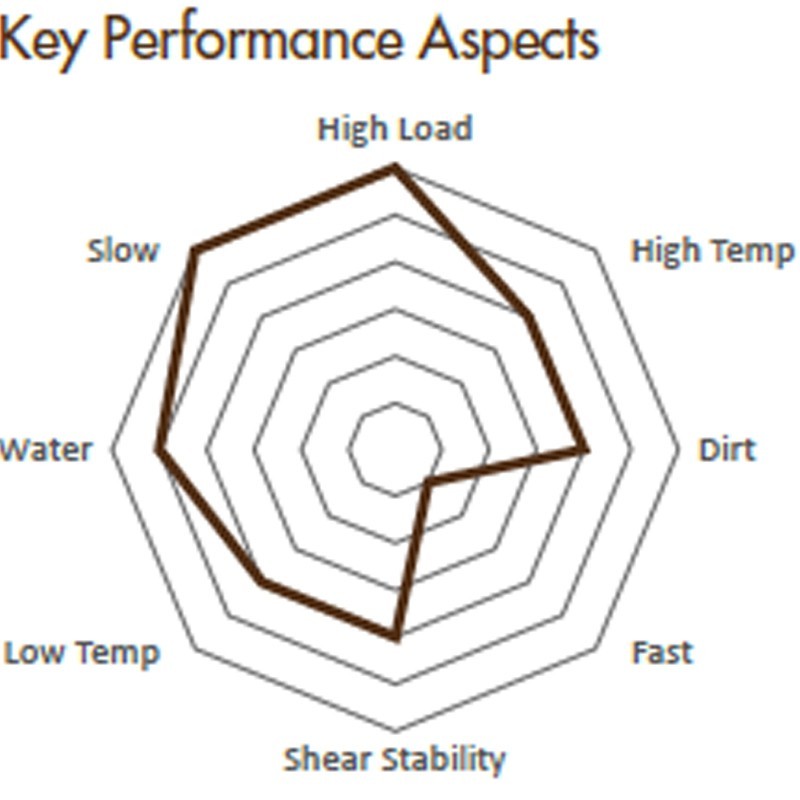  
helios Langzeitfett Superior
VAT included
usual 10 workingdays or availability
The lubricating grease offers good mechanical stability and load carrying capacity, making it suitable for heavily loaded bearings. The extreme tackiness gives he product improved adhesiveness and water resistant properties. The grease contains antioxidants, corrosion inhibitors and EP/AW additives.
Helios Langzeitfett Superior is a high quality multipurpose grease that can be used in both industrial and automotive applications. The grease is suitable for a wide range of plain and rolling bearings.
Good mechanical stability
High load carrying capacity
Good water resistance
Colour Visual Yellowish
NLGI Grade ASTM D217 2
Dropping point IP 396 >180°C
Base oil viscosity at 40°C 1S0 12058 680 mm2/s
Base oil viscosity at 100°C 1S0 12058 17 mm2/s
4-ball weld load DIN 51350:4 3200 N
Temperature range -20°C to 120°C Max +130°C
KP2K-20 ISO-L-XBCEB2