My Products
0
Sorry!
No data found. Add products to shortlist first.
Last Seen
1
Recommendation
23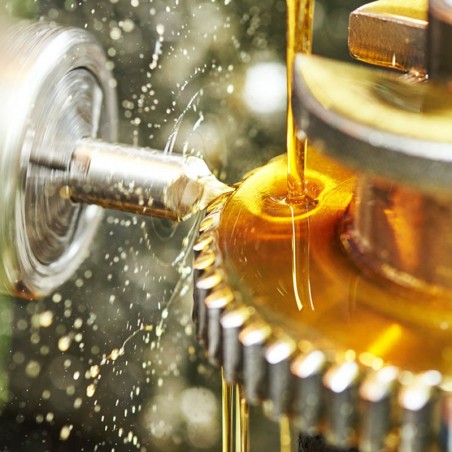  
Garia 699 CM 16 Thread Cutting Oil
Garia 699 CM-16 has proven itself in the machining of very hard-to-machine, high-alloy and high-strength, stainless, austenitic, acid and heat-resistant steels. (TThread cutting agent, formerly TERGOL 1784)
-Heavy metal free
-Mild smell
-Ölnebelarm
-Aromatenarm
-High tool life
-High performance level
Garia 699 CM-16 is a very powerful machining oil and also suitable for the most difficult machining operations.
Garia 699 CM-16 is based on specially refined mineral oils with polar and high pressure (EP) additives. These cutting-active agents increase the pressure absorption capacity of the oil, reduce the wear of the tools and thus extend their service life. In addition, the surface of the machined workpieces is improved.
Flash point COC ° C 160
Pourpoint ° C -12
For the processing of non-ferrous metals is Garia 699 CM-16 only partially suitable.
Garia 699 CM-16 contains chlorine.
Garia 699 CM-16 is used undiluted.
A storage temperature of 5 - 40 ° C should be maintained and frost avoided.