My Products
0
Sorry!
No data found. Add products to shortlist first.
Last Seen
1
Recommendation
23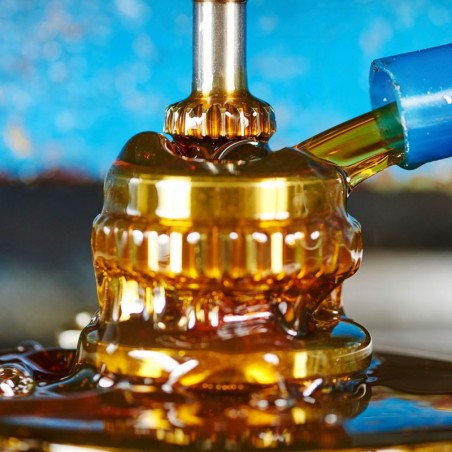  
Macron 400 M-22
VAT included
usual 10 workingdays or availability
Forming oil Chlorine-free special oil for chipless metal forming. Used for chipless cold forming. Macron 400 M series zinc-free multi-purpose oils  for the machining of free cutting steels, non-ferrous and light metals and wholesome usable as hydraulic oil HLP according to DIN 51524-2 and as lubricating oil CLP 51517-3.
- Meet the norm for hydraulic oil according to DIN 51524-2 HLP
- Meet the standard for transmission oil according to DIN 51517-3 CLP *
- Heavy metals (zinc free)
- Provides good tool life and good surface finish of the machined workpieces
- Oil mist and low evaporation
- * Does not apply Macron 400 M-22, as ISO VG 22 is not defined in DIN 51517-3.
The Macron 400 M series is chlorine-free, ash-free and has a low aromatic content. A balanced combination of polar, mildness high-pressure (EP) - and anti-wear additives give the oil very good processing properties.