My Products
0
Sorry!
No data found. Add products to shortlist first.
Last Seen
1
Recommendation
8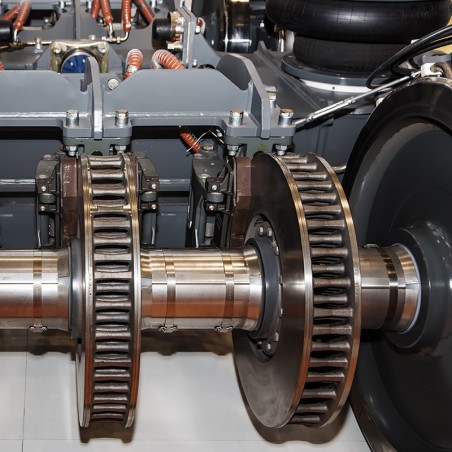  
Emgard RW-B 75W-90 Railway Applications
Synthetic Gear Fluid for Railway Applications. Emgard® RW-B 75W-90 is a high-performance gear lubricant designed for extended drain service, improved heat management and gearbox efficiency. With an extremely low pour point and high viscosity index, this lubricant provides excellent performance over a broad temperature range. Furthermore, Emgard® RW-B 75W-90 resists oxidation; it will last significantly longer than conventional gear oils. Universal Gear Lubricant for Urban Transportation
Application
Emgard® RW-B 75W-90 is recommended for applications where low temperatures present major problems. These applications include final gear drives and differentials in railway applications such as trams, metro, local and high-speed trains.
Features and benefits
• Very good low and high temperature behavior
• Oil sump temperature reduction
• Good gear protection against scuffing, pitting and micro-pitting
• Extended drain intervals for less oil disposal
• Reduced maintenance and down time
Approvals
Quality Level
• Chongqing CAERI
• CSR Qishuyan
• Henschel
• Siemens / Flender TA 7302
• ZF Highspeed Trains
• Voith 132.00374401