My Products
0
Sorry!
No data found. Add products to shortlist first.
Last Seen
1
Recommendation
16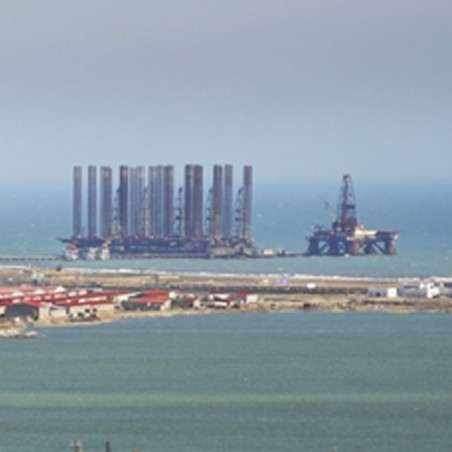  
Plurasafe NF 46 4005 fire resistand HFC 460
Plurasafe® NF 46 4005 offers unique advantages to the formulators of water glycol hydraulic fluids. The dilution of this concentrate yields to Plurasafe HL-HFC 460, (ISO VG 46). Its unique advantage to formulators is that it allows the use of local glycol and water and therefore minimizes transport costs. Kinematic Viscosity, 40 °C (ASTM D445) mm2/s: 1330; Pour-Point (ASTM D97): minus 37 °C
For the total data, admixtures and mixing ratios, please contact us.

Handling
Plurasafe® NF46 4005 is relatively viscous and should be handled between 15 °C and 40 °C. In the winter it is necessary to move drum stock indoors sometime before processing.
Pumping is best achieved by a positive displacement pump such as a gear pump. A gear or rotary lube pump (11 kW) will transfer approximately 600 litres/minute at 40 °C against a 30 meter head pressure. The use of a lagged transfer line of 100 mm diameter is recommended.
Plurasafe® NF 46 4005 is compatible with mild steel and polyethylene, but will cause softening of most painted surfaces.
Bulk storage should be kept warm with a hot water or low pressure steam coil. High temperature heat sources should be avoided.
The tank can be in mild steel, but it must be well cleaned before use.
Blending procedure
Blend ratios Blends of Plurasafe® NF 46 4005 are readily prepared by adding the concentrate to a mixture of glycol and water and stirring until homogeneous. The concentrate is best handled at 40 °C when the viscosity:
| | |
| --- | --- |
| wt % |  Plurasafe HL-HFC 46 |
| Plurasafe NF 46 4005 |  40 |
| Monoethylene glycol |  21 |
| Water deionized  |  39 |
| Total |  100 |
Storage stability
a) Plurasafe NF 46 4005 should be kept tightly sealed in a dry place in its tightly sealed original packaging. Storerooms must not be overheated.
b) Plurasafe NF 46 4005 is hygroscopic with the result of absorbing moisture very quickly. Care needs to be taken to exclude moisture. Drums must be resealed each time they are opened.
c) Plurasafe NF 46 4005 must be blanketed with nitrogen if stored in heated tanks (at < 60 °C) to prevent from coming into contact with air. Constant, gentle stirring helps to prevent discoloration as a result of prolonged contact with electrical elements or external heating coils.
Shelf life
Provided it is stored properly and the drums are kept tightly sealed, Plurasafe NF 46 4005 has a shelf life of five years in its original packaging.
Safety
When using this product, the information and advice given in our Safety Data Sheet should be observed. Due attention should also be given to the precautions necessary for handling chemicals.
Note
The data contained in this publication are based on our current knowledge and experience. In view of the many factors that may affect processing and application of our product, these data do not relieve processors from carrying out their own investigations and tests; neither do these data imply any guarantee of certain properties, nor the suitability of the product for a specific purpose. Any descriptions, drawings, photographs, data, proportions, weights etc. given herein may change without prior information and do not constitute the agreed contractual quality of the product.
It is the responsibility of the recipient of our products to ensure that any proprietary rights and existing laws and legislation are observed.
Quality control
The above-listed data represent average values at the time of going to press of this Technical Information. They are intended as a guide to facilitate handling and cannot be regarded as specified data. Specified product data are issued as a separate product specification.