My Products
0
Sorry!
No data found. Add products to shortlist first.
Last Seen
1
Recommendation
9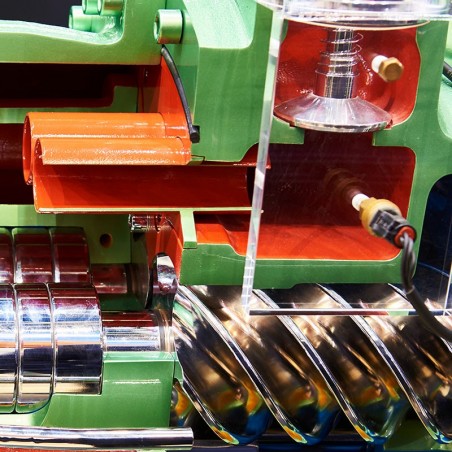  
helios HYPERLUB Air Compressor Oil PAO 8.000h 32, 46, 68
Novel PAO-based compressor lubricant which is suitable for industrial air compression application using rotary screw, rotary vane and turbo compressor.
helios PAO Compressor Oil 32, 46, 68 is specifically formulated to provide longer drain intervals (8,000 hours, or approximately 1 – 2 years), superior oxidation stability, excellent wear protection, a very low pour point and fast air release time. Also, the product provides very good rust and wear protection, good surface properties and is compatible with main sealing materials NBR, FKM, EPM.
| | | | |
| --- | --- | --- | --- |
| PAO Air Compressor Oil 8.000 h | | | |
| Viscosity at 40 °C | 32 | 46 | 68 |
| Pour Point °C |  -63 |  -57 |  -60 |