My Products
0
Sorry!
No data found. Add products to shortlist first.
Last Seen
1
Recommendation
14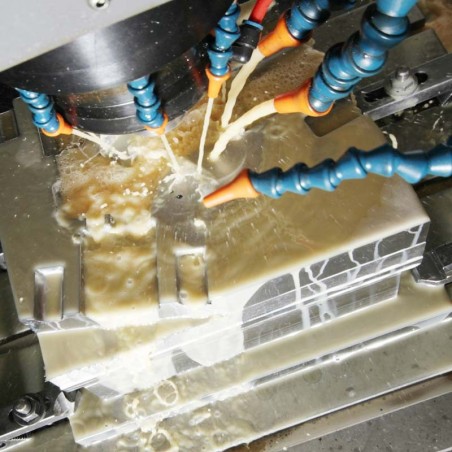  
HOCUT 4570
VAT included
usual 10 workingdays or availability
Hocut 4570 allows extremely long lubricant life and higher metal removal rates than conventional products. It is Reach compliant for general machining + grinding of high alloy steels, heat resistant steels + recommended by Titan. Typical applications include grinding of bearing races + deep grinding.
USE RECOMMENDATION
General machining 4 - 6%
Grinding of ferrous materials 4 - 6%
In practical daily use, 20% to 30% concentrate is saved. Delivery in IBC/tote on request.
o Multiple applications: ideal for general machining and grinding operations on ferrous and steel materials
o Special lubricity additives: for extended disc service lives
o Very stable emulsion: less use of additives and low application costs
o Excellent cleaning power: clean workpieces, machine tools and working environment
o Very low foaming: ideal for highest speeds and pressures in medium to hard water
o Contains no boron: no SVHC classification according to REACh
o Excellent EHS profile (environment, health, safety): Contains no boron, formaldehyde, chlorine and phenol. Contains only TRGS611 approved amines.
HOCUT 4570 is an advanced, semi-synthetic, boron-free emulsion technology that provides extremely long lubricant life and higher metal removal performance than traditional products.
HOCUT 4570 is recommended for general machining and grinding of high alloy steels, refractory steels and titanium. Typical applications include bearing race grinding and deep grinding.
Due to its extreme longevity HOCUT 4570 is suitable for central systems and single-filled machines. Modern boron-free technology extends emulsion life without regular biocide treatments. The semi-synthetic formula contains a special additive package to increase the grinding performance and extend the service life of the grinding wheels. HOCUT 4570 is designed for medium-hard to hard water.
The product should be covered and stored in clean, dry conditions and protected against freezing. The recommended storage temperature is usually between 5 ° C and 40 ° C unless otherwise stated.