My Products
0
Sorry!
No data found. Add products to shortlist first.
Last Seen
1
Recommendation
14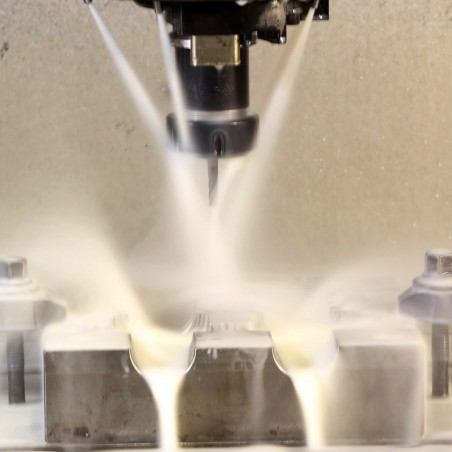  
Hocut 795 H-eu
VAT included
Order with delivery time - in production schedual
recommended for heavy-duty machining of a wide range of materials, including aluminum alloys for the automotive industry, high-alloy steels and sophisticated cast iron.
Due to its extreme longevity, the product is suitable for centralized systems and single-filled machines. Modern boron-free technology extends emulsion life without regular biocide treatments. The versatile formulation is suitable for both hard and soft water hardness grades and is specially formulated to ensure excellent emulsion stability and to avoid sticky soaps in hard water.
HOCUT 795 H-eu is an advanced, boron- and formaldehyde-free emulsion technology with high lubricity that allows for extremely long lubricant life and higher metal removal rates than conventional products.
Appearance of the emulsion: Milky white
Medium heavy machining 4 - 6%
Heavy chipping 5 - 10%
Difficult grinding operations 5 - 10%
o High lubricity: advanced package of mineral oil and polar additives extends tool life
o Extremely long lubricant service life: the special technology "795" extends the cleaning intervals
o Very stable emulsion: less use of additives and lower application costs
o Very stable in hard water: no sticky residues or maintenance problems on machines
o Very low foaming: ideal for the highest speeds and pressures in soft and hard water
o Boron free: no SVHC classification after REACh
o Excellent EHS profile (environment, health, safety): Free from boron, formaldehyde, chlorine, halogen and phenol. Contains only TRGS611 approved amines
Handling and storage information, including product shelf life, can be found in Section 7 of the Safety Data Sheets. The product should be covered and stored in clean, dry conditions and protected against freezing. The recommended storage temperature is usually between 5 ° C and 40 ° C unless otherwise stated. Consume stocks according to the order of delivery date (FIFO).