My Products
0
Sorry!
No data found. Add products to shortlist first.
Last Seen
1
Recommendation
8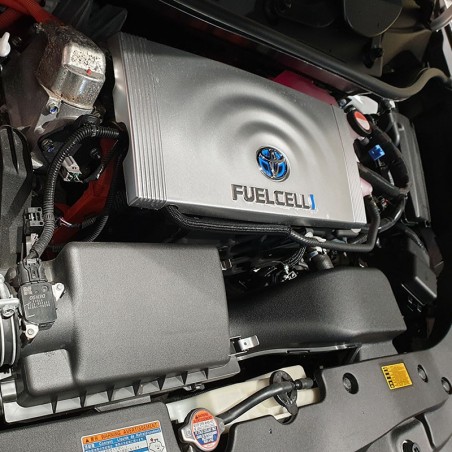  
Glysantin FC G20 Electrified Coolant fuel cells
H2 coolant thermal control Glysantin FC G20 fuel cell cooling fluid,
Coolant for fuel cells Glysantin® FC G20 ELECTRIFIED® Ready-to-use, inhibited radiator protection based on ethylene glycol / water with very low electrical conductivity. Not suitable for combustion engines,
Please ask for prices and quantity for Glysacorr G93, ask for your special prices depending on the quantity,
helios lubes® BASF supplier
Glysantin® FC G20 ELECTRIFIED® (fomerly Glysantin ® FC G20 ReadyMix/50) has been specially developed for use in fuel cell systems such as PEMFC (Proton Exchange Membrane = Polymer Electrolyte Membrane Fuel Cell) and is not suitable as a conventional coolant in internal combustion engines.
coolant for fuel cells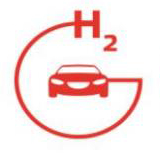 Glysantin® FC G20 ELECTRIFIED® is suitable for application temperatures below -30 ° C to + 90 ° C.
Conventional radiator protection agents are unsuitable for use in cooling circuits of fuel cells because of their very high electrical conductivity. Glysantin® FC G20 ELECTRIFIED® has long-term stable and very low electrical conductivity thanks to the use of selected nonionic inhibitors. Thus, a safe, electrical operation of the fuel cell unit is possible.
In addition to heat dissipation, Glysantin® FC G20 ELECTRIFIED® provides safe frost protection down to -36 ° C. The metals commonly used in common cooling systems from PEMFC are well protected against corrosion.
Glysantin® FC G20 ELECTRIFIED® is ready to use, so it does not need to be diluted with water. Glysantin® FC G20 ELECTRIFIED® contains approx. 48Vol% ethylene glycol. Further dilution is possible with distilled or demineralized water, if its electrical
Conductivity is not higher than 2 μS / cm (at 25 ° C). However, as the corrosion protection of Glysantin FC G 20-00 / 50 is reduced, an addition of more than 10% of demineralized water is foreseeable. Addition of ethylene glycol can not significantly improve the antifreeze and also leads to the reduction of corrosion protection
Miscibility
Mixing - even with minor parts - a conventional radiator or other saline media makes the fuel cell coolant unusable. Therefore, pay attention to maximum cleanliness during filling. Opened containers with Glysantin® FC G20 ELECTRIFIED® must be resealed immediately.
Coolant for upstream electrolyzers: Glysantin G64
Electric conductivity
Glysantin® FC G20 ELECTRIFIED® has a frost-protecting effect compared to deionized water. Glysantin® FC G20 ELECTRIFIED® helps to keep the electrical conductivity at a level required for the safety of the system longer than non-inhibited glycol / water mixtures.
This behavior is exemplified by results of a test in which the electrical conductivity does not increase after suitable inhibition of the coolant.
The long-term protection of Glysantin® FC G20 ELECTRIFIED® can be further increased by using a suitable mixed-bed ion exchanger in the cooling circuit.
Material compatibility (excerpt):
Compatible: Stainless steel, titanium, aluminum, copper, brass, graphite, PTFE, PE
Incompatible: zinc, galvanized steel, cast iron, structural steel
Beware of polymer materials and sealant materials, as these often contain fillers and auxiliaries that can have a negative effect on the electrical conductivity. Examples are: EPDM, PVC, PA66, silicone rubber, Viton.
Get advice before using Glysantin® FC G20 ELECTRIFIED®