My Products
0
Sorry!
No data found. Add products to shortlist first.
Last Seen
1
Recommendation
5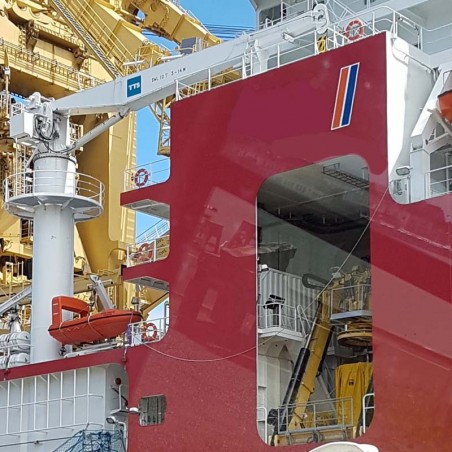  
Vickers EAL ECOSURE EAF 22, 32, 46, 68, 100
VAT included
usual 10 workingdays or availability
ECOSURE EAF can be used in hydraulic applications in sensitive environments, especially marine, where there is potential for fluid loss to occur and where water contamination is below 1000ppm. Typical applications include: - CPP's  - water tight doors - ramps - platforms - davits - crane - winches - capstans - some designs of stabilisers
ECOSURE EAF is a range of environmentally acceptable, anti-wear hydraulic fluids. These HEES fluids are based on renewable esters and use state-of-the-art ashless, zinc-free additive technology.
This range of products meets the requirements stipulated in ISO 15380 for Environmentally Acceptable Hydraulic Fluids
BENEFITS
- Extended fluid life resulting in less equipment downtime
- Improved lubricity resulting in less wear and longer pump life
- Good extreme temperature performance (-35°C to +100°C)
- High VI ensuring the fluid remains within the desired viscosity over a broader temperature range
- Good oxidative and thermal stability resulting in less fluid thickening and system failures
- Strong demulsification giving excellent water separation
PERFORMANCE DATA
Oxidation
Good oxidation properties giving excellent in-service lifetime, easily exceeding other biodegradable hydraulic fluids and many mineral oil based fluids.
Wear Protection
Gives excellent pump protection to meet the demands of modern hydraulic systems. Passes the demanding V104C, 35VQ25 and T6H20C pump tests. Approved by Eaton to 03-401-2010 Rev1 and Parker Hannifin Denison as HF1, HF2 and HF6 fluids. Very good anti-wear and FZG scuffing performance (>LS12)
Corrosion
Goodcorrosion performance with Steel and Copper
Seal Compatibility
Is compatible with standard NBR1, HNBR and FKM seal elastomer and it should not be used in systems with neoprene, butyl rubber and EPDM.
Demulsification
Separates readily from water, allowing easy water removal if contaminated.
Hydrolytic Stability
Good hydrolytic stability, outperforms similar products in the Rolls Royce 1006 Hydrolytic Stability test. When used for prolonged periods in the presence of water at medium to high operating temperatures, hydrolysis will occur. In common with other biodegradable ester fluids, water content must be kept below 1000 ppm.
Foaming
Passes the foam test requirements of ISO 15380.
Air Release
Passes the air release requirements of ISO 15380 reducing the risk of pump damage through cavitation.
Viscosity Index (VI)
The ECOSURE EAF range has an excellent viscosity temperature profile and unlike many high VI mineral hydraulic fluids, does not use viscosity index improvers, so will not shear down in use.
Changeover
Miscible with mineral oil, but in accordance with good practice, it is recommended that the previous oil be fully drained. Where the previous oil has shown significant signs of ageing or a propensity to foam, or where carry over is more than 5%, a flush fill should be considered.