My Products
0
Sorry!
No data found. Add products to shortlist first.
Last Seen
1
Recommendation
4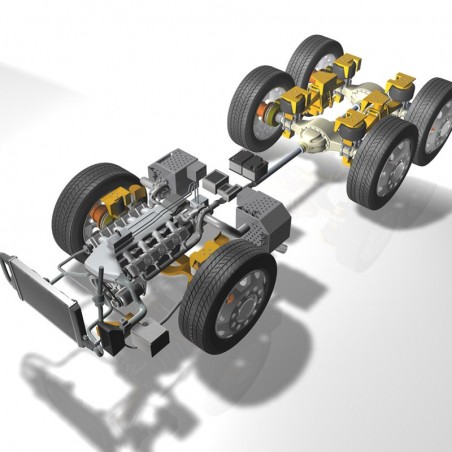  
helios Premium KMXX 10W-40
VAT included
usual 10 workingdays or availability
helios truck KMXX as a premium engine oil is suitable for demanding high-performance engines. It is recommended for truck diesel
helios Premium KMXX is used in marine harbor tugs, barges Hamburg, police, customs and fire boats, government vessels, ferries and other.
helios KMXX: MTU "approval meets the requirements for Oil Category 3.1 and is approved for use in all MTU engines (except Series 8000, 956 TB31/32/33/34 and 1163 TB32 Genset) and DDC engines Series 2000/4000. The letter of approval does not cover Series 1800 engines."
Due to the application and up to 1500 hours oil change inter as well as purity of the DPF with 3x life, a "green, eco-friendly" lubricant. Saving of engine oil and less consumption of the DPF catalysts, resource saving. Just a win for all.
SAE: 10W-40 for trucks with diesel particulate filters (DPF) and catalysts.
You might also like